Displaying 866 results.
The Convention for the Protection and Development of the Marine Environment of the Wider Caribbean Region (Cartagena Convention) and its Protocol concerning Specially Protected Areas and Wildlife (SPAW) provide a unique framework, with pragmatic measures, through which nations are encouraged to work together to protect shared marine resources. In an effort to gauge the efficacy of the SPAW Protocol during the five years (2000-2005) since it entered into force, I conducted the first review of enabling legislation among the Protocol's 12 Parties.
Author: Marsood, R.
Year: 2006
Keywords:
---
El presente documento contiene información sobre el PAE CLME+: Programa de Acciones Estratégicas (PAE) de 10 años para el manejo sostenible de recursos marinos vivos compartidos de los Grandes Ecosistemas Marinos del Caribe y de la Plataforma del Norte de Brasil (región CLME+) y el Proyecto PNUD/FMAM: "Catalizar la implementación del PAE para el manejo sostenible de los Recursos Marinos Vivos compartidos en la región CLME+"
Author: CLME+ PCU
Year: 2017
Keywords:
---
This case study aims to enhance knowledge about innovations and best practices currently being utilised by civil society organisations (CSOs) and their partners in the Caribbean that can be applied to support conservation, restoration and sustainable use of coastal and marine resources in marine protected areas (MPAs) and marine managed areas (MMAs). It has been developed under the regional project 'Powering Innovations in Civil Society and Enterprises for Sustainability in the Caribbean' (PISCES) which is being funded by the European Union EuropeAid programme and implemented over a three-year period (2017 to 2020). PISCES is taking place in ten countries: Antigua and Barbuda; The Bahamas; Dominica; Grenada; Haiti; Jamaica; Saint Kitts and Nevis; Saint Lucia; Saint Vincent and the Grenadines; and Trinidad and Tobago.
Author: Weiner, J.
Year: 2019
Keywords:
---
This is Short Form of the 25 minute educational documentary that will show how this colorful mollusk is the jewel of the Bahamas archipelago. The film will depict how this creature has become an endangered species in the wider Caribbean due to over harvesting. For the Love of Conch will reveal the unique life story of the beautiful Queen Conch and show the basic biology, reproduction, and behavior of this age-old creature found in 16 Caribbean nations.
Author: BREEF/ The Bahamas National Trust
Year: 2018
Keywords:
---
CLME+ SAP: A 10-year Strategic Action Programme (SAP) for the sustainable management of shared Living Marine Resources in the Caribbean and North Brazil Shelf Large Marine Ecosystems (CLME+ region). By June 3rd 2019, the CLME+ SAP had been politically endorsed by a total of 35 Ministers representing 25 countries and 6 overseas territories: Antigua & Barbuda, Bahamas, Barbados, Belize, Brazil, Colombia, Costa Rica, Cuba, Dominica, Dominican Republic, France (with 6 overseas territories in the CLME+ region), Grenada, Guatemala, Guyana, Haiti, Honduras, Jamaica, Mexico, Montserrat (UK overseas territory), Nicaragua, Panama, St. Kitts & Nevis, Saint Lucia, St. Vincent & the Grenadines, Suriname, Trinidad and Tobago, the United States of America.
Author: CLME+ PCU
Year: 2019
Keywords:
---
In accordance with Rule of Procedure 48.3, IOCARIBE, as a primary Subsidiary Body of IOC, is required to report to an IOCGoverning Body on its sessions.
The IOC Assemblyat its 29thSession (UNESCO, Paris, 21–29 June 2017) will be invited to consider the Executive Summaryas presented in theAction Paper (IOC-XXIX/2Prov.) and by the Chairman of the Sub-commission in plenary as well as the recommendations contained in this document.
Author: IOCARIBE-IOC
Year: 2017
Keywords:
---
Author: UNEP CEP
Year: 2019
Keywords: LBS SOCAR Working Group
---
Author: UNEP CEP
Year: 2019
Keywords: LBS SOCAR Working Group
---
Author: UNEP CEP
Year: 2018
Keywords: Forth Meeting LBS STAC pollution
---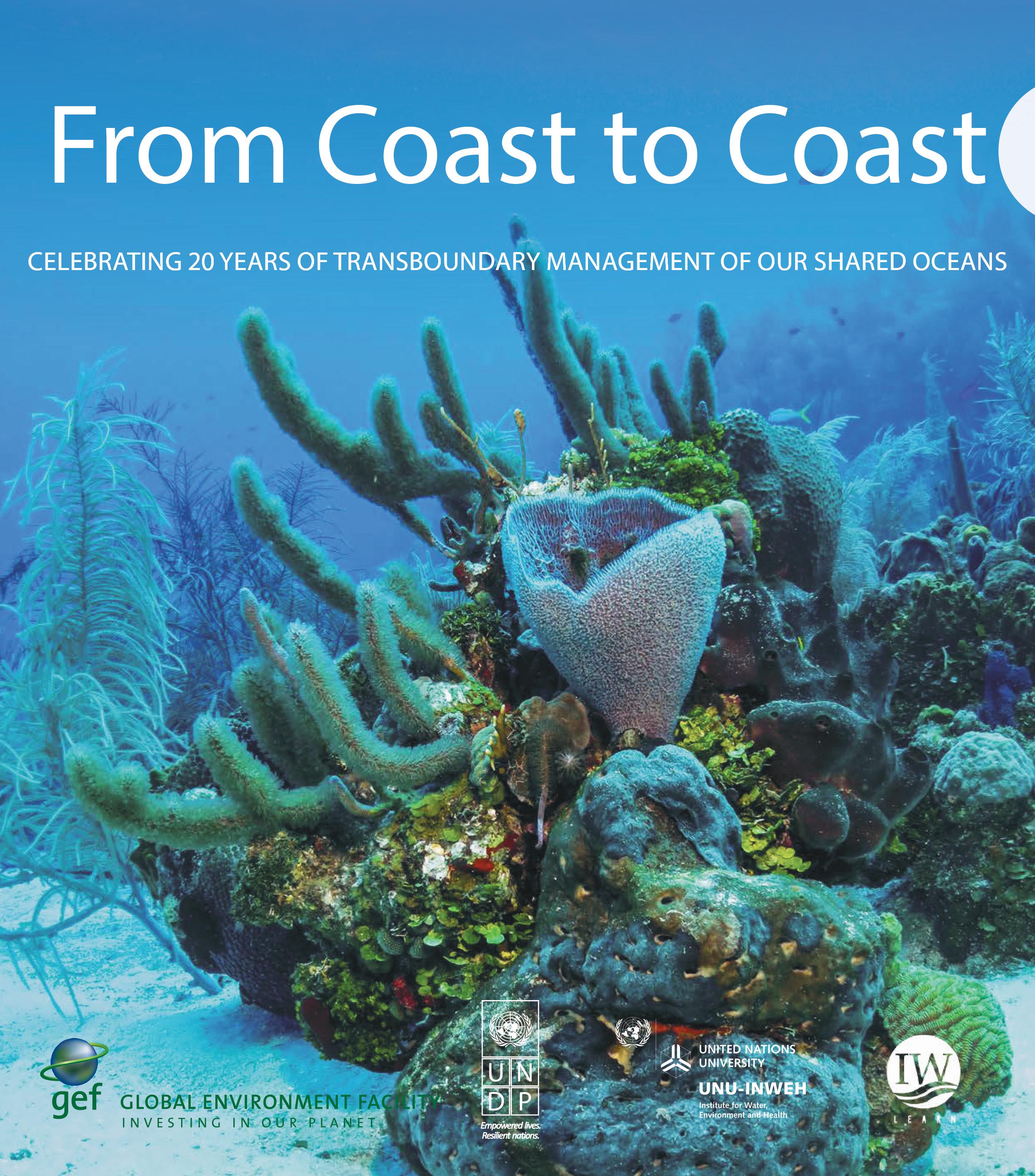 Covering over 70% of the planet, our oceans have tremendous economic, social and ecological value. They provide over US$1 trillion annually to the world economy in market goods and services and many times that in non-market amenities. Services provided by marine ecosystems include food security, tourism opportunities, carbon sequestration and coastal protection.
Recognizing the critical need for global action to ensure the sustainability of our oceans, the Global Environment Facility (GEF) has provided tremendous support to ocean governance. Since its establishment over 24 years ago, the GEF, the largest investor in transboundary water cooperation, has financed over US$1.5B in grants to over 170 states.
This publication highlights how the GEF has worked with partners to improve ocean governance by working across nations to promote ecosystem-based approaches to fisheries and other marine and coastal resources, protect coastal habitats from land based sources of pollution, and catalyze the formation of country driven, country owned and — ultimately — country financed regional institutional frameworks.
Author: GEF
Year:
Keywords: marine habitats
---
FROM VISION TO STRATEGIC ACTION
FROM VISION TO STRATEGIC ACTION
The CLME+ Hub is an initiative of the Secretariat of the CLME+ Interim Coordination Mechanism (ICM), in collaboration with the members of the CLME+ ICM and CLME+ Project Executive Group (PEG) and (prospective) Partner Organizations. Development of the Hub has benefited from the financial support of the UNDP/GEF Project: "Catalysing Implementation of the Strategic Action Programme (SAP) for the Sustainable Management of shared Living Marine Resources in the Caribbean and North Brazil Shelf Large Marine Ecosystems" (CLME+ Project, 2015-2020). The CLME+ Project is executed by the United Nations Office for Project Services (UNOPS) in close collaboration with a large number of global, regional and national-level partners. For more information on the CLME+ Project click here
Copyright © 2021 CLME + HUB