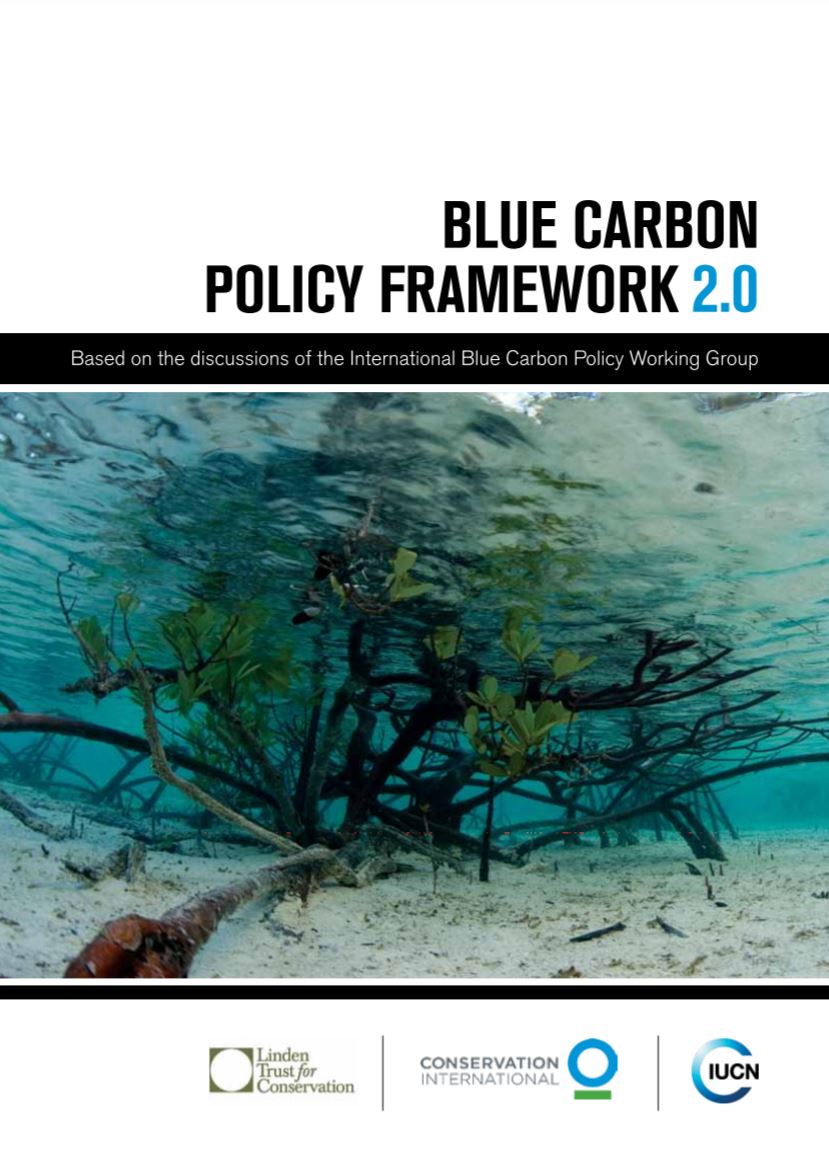 Blue carbon policy framework 2.0 : based on the discussion of the International Blue Carbon Policy Working Group
Development and implementation of blue carbon-based activities now requires strategic policy and incentive mechanisms to achieve coastal conservation, restoration and sustainable use, and provide disincentives to drain or damage coastal systems. A first effort to develop such a strategic program was set out in the first edition of the Blue Carbon Policy Framework. Based on additional information and current progress a revised Blue Carbon Policy Framework 2.0 has now been developed. It updates the previous version and adds a detailed coordinated program of policy objectives and activities. It outlines the activities needed for the integration of blue carbon into existing policy initiatives and the implementation of coastal management activities. The framework, described in this document, also details a timeline and identifies the possible stakeholders to further develop the activities.
Year: 2012
Author: Herr, D., Pidgeon, E., Laffoley, D.
Keywords: blue carbon, marine habitats

2



Report issue